Stephen Bullamore
Stephen Bullamore is an active and accomplished choral director, music editor and organist. He is Director of Music at St Mary Magdalene, Newark, Musical Director of the Leicester Philharmonic Choir, Musical director of Bingham and District Choral Society and General Editor of Music 18.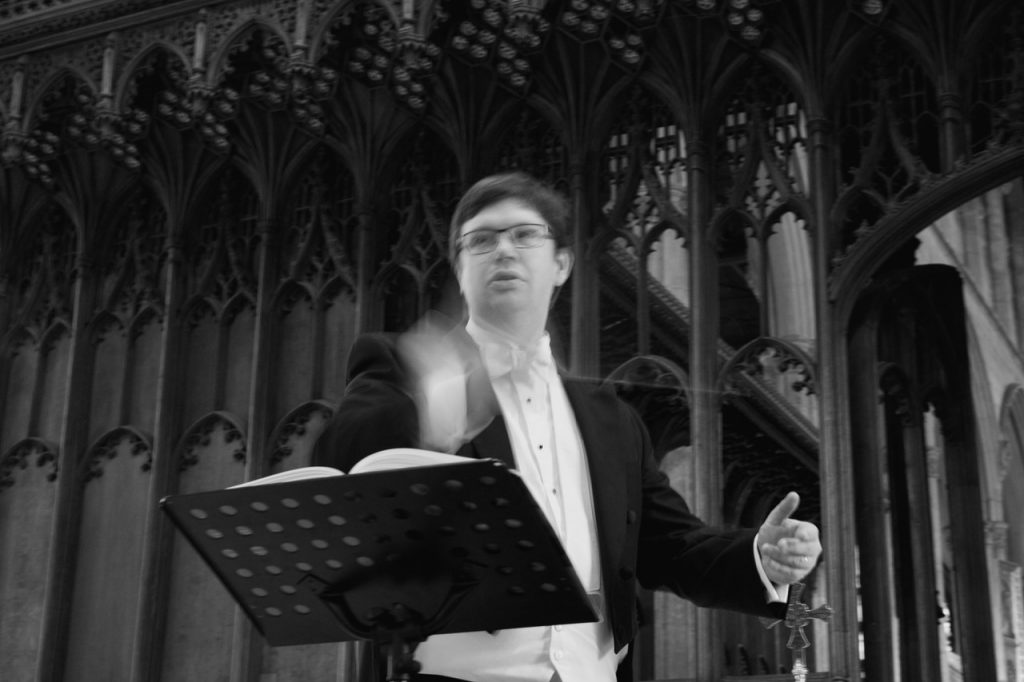 Stephen started his musical life as a chorister York Minster. He studied as an undergraduate at Keble College, Oxford as Organ Scholar, where with the chapel choir he recorded a number of CDs, including part of Priory Records' Magnificat and Nunc Dimittis series and broadcast live on BBC radio. In conjunction with his post at Keble, Stephen was Organist and Director of Music at St Mark's, Swindon. As both a choir director and as an organist he holds diplomas in both disciplines from the Royal College of Organists. Postgraduate study at Goldsmiths resulted in the degree of MMus in Historical Musicology, gained with Distinction. His PhD study of the Sacred Music of John Weldon was accepted in early 2015. This was undertaken at Bangor University where he spent some time as a graduate teaching assistant.
He spent a year at Guildford Cathedral as Organ Scholar before moving to Lincoln Cathedral in 2001 as an Assistant Organist. From 2005 to 2013 he was Director of Music at Waltham Abbey. Tours with the Abbey choir included Guildford, Chichester, Chelmsford and Lincoln Cathedrals and they recorded a CD for the church's 950th anniversary in 2010. He then spent a short period as director of Music at St Mary-le-Tower, Ipswich, where he founded a girls' section to the choir, before moving to Newark.
Stephen's work with large groups of amateur singers is held in high regard. Currently Music Director of the famous Leicester Philharmonic Choir ("The Phil"), he has previously worked regularly with Barnet Choral Society and the 140-strong North Herts Guild of Singers. He has recently become Musical Director of the Bingham and District Choral Society.
Stephen also directs Ferdinand's Consort. Founded 2001 they have since sung concerts and services in a variety of venues, including Lincoln and Guildford Cathedrals. Although their repertoire at first leant towards Renaissance Spanish and English music they have performed a wide range of items, including a major performance of Messiah in Newark in 2018. Their CD output includes The Sacred Music of Thomas Morley, released on the Priory label, and a recording of the work of Thomas Tudway using editions especially prepared by Stephen. Future plans include a critical edition of his complete works as well as editions and recordings of Tudway's contemporary, John Weldon.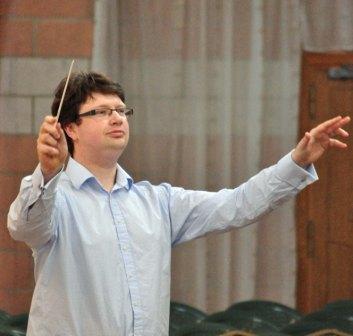 Stephen plays both harpsichord and organ as part of a continuo group. He owns his own harpsichord (by Huw Saunders), available at a variety of pitches and temperaments.
As an international examiner for the ABRSM, Stephen has travelled all around the UK and abroad listening to candidates in a wide variety of disciplines. He also supports the work of the Royal School of Church Music (RSCM) as Area Team Leader for Southwell and Notts and as a member of the Editorial Committee for RSCM publishing.